Made with whole wheat flour, sweetened with honey, low in fat and over the top on flavors. These healthy raspberry muffins will steal your heart!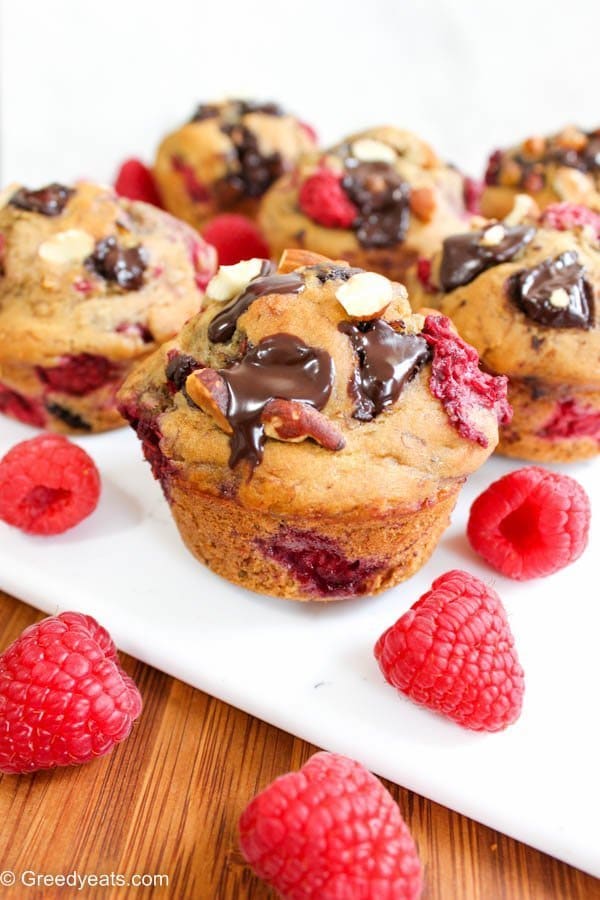 What? Muffins will steal hearts??? Hello melty chocolate and raspberries! I am sorta obsessed with Chocolate and all things fruits. What a revelation though!
Anyway, I am sure you agree dark chocolate and raspberries add so much personality and depth of flavor to an otherwise boring banana muffin.
Regardless of the add ins you prefer, you've got yourself a flavor-packed, wholesome, low fat and zero processed sugar muffin. A healthy banana muffin recipe base to be precise.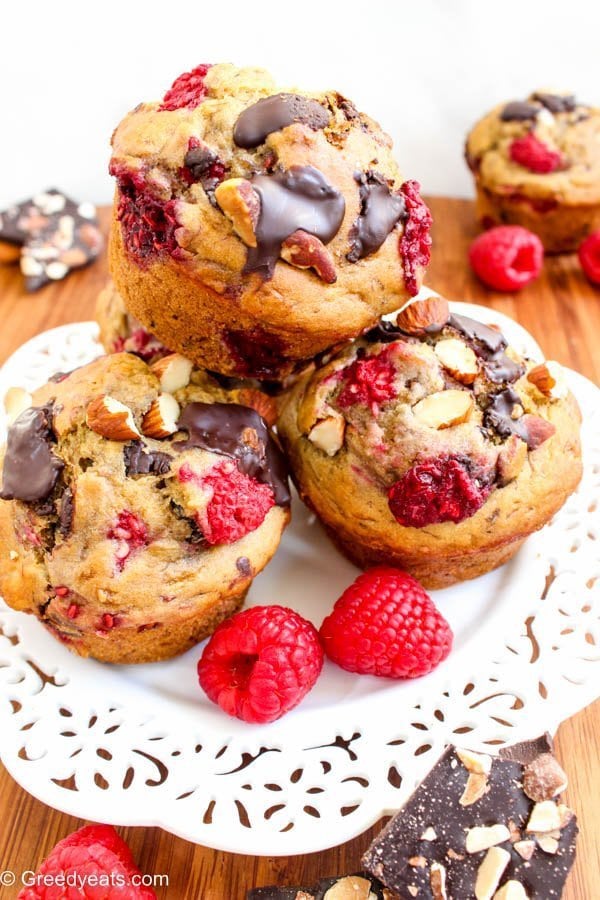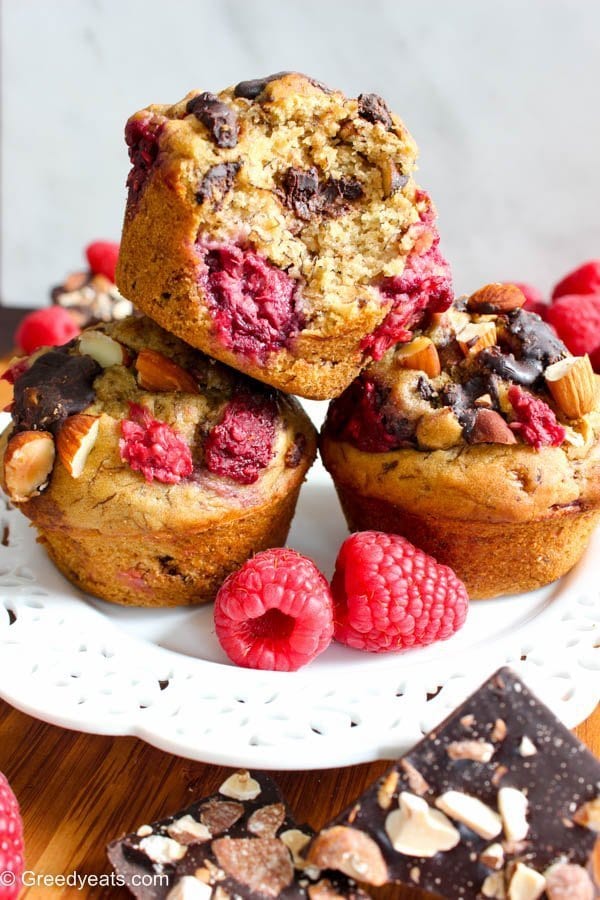 See those little banana strings on the inside? They are solely responsible to impart so much flavor, moisture and softness to our chocolate raspberry muffins….