Disclosure: This post is sponsored by the "New Oikos Oh! Double Cream Yogurt" but the content and the opinions expressed are my own.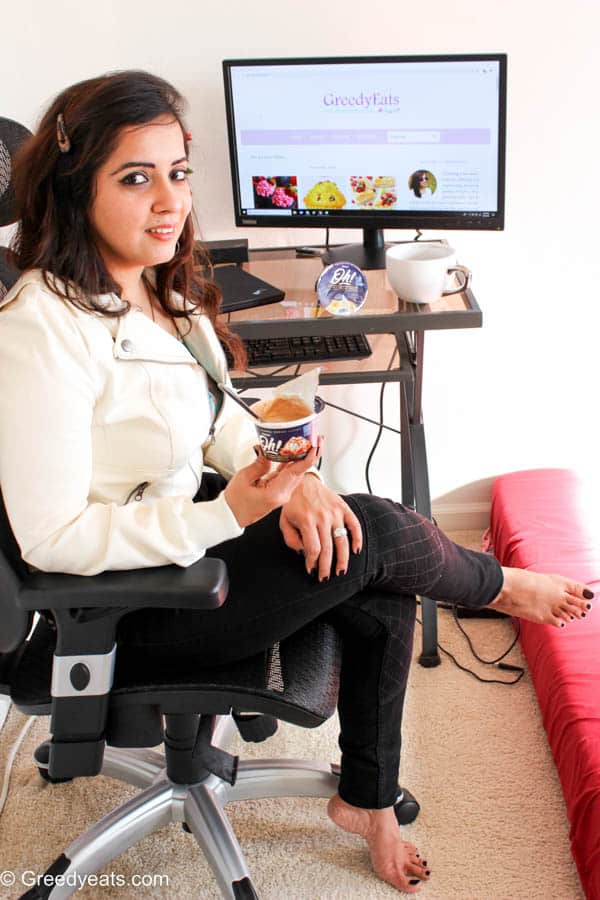 It feels like we haven't chatted in like forever. I mean, I post recipes on my blog and all, but that isn't conversating for real!
So, today I thought to publish a post that doesn't involve a recipe and baking chemistry. Or anything that involves turning on that oven! Lets take a break.
Coz I like breaks and love to indulge during them!
And while we are at it, let me grab my spoon coz I chat the best while I am enjoying my coffee. If you don't care for coffee, have a cookie
or you can try the NEW Oikos Oh! double cream Yogurt.
I have it in two variants- Honey Drizzled Blueberry and Salt-Dusted Caramel Creme. I am waiting as you unwrap thst cup!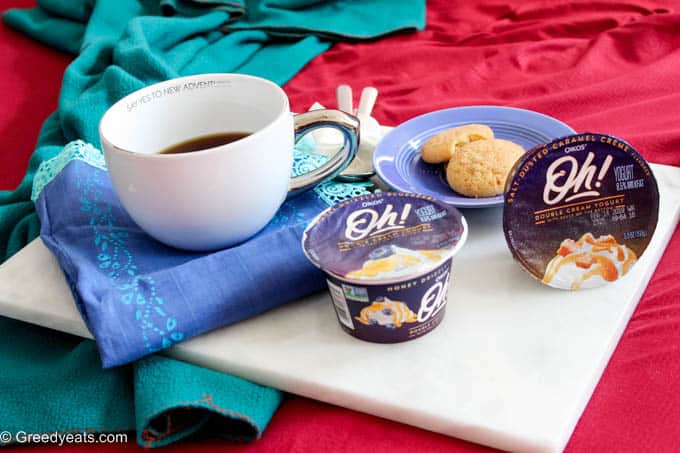 Since past december, I am preparing posts to be able to start posting twice a week.
Also testing new recipes left and right, shooting them ahead of time. So that I can meet you guys more frequently!
I must say this has been quite hectic. I begin baking early in the morning, start shooting them as the first ray of sun shines.
Edit them in daylight, keep my social media updated.
Post lunch, it's time for writing the content. Gosh, and a girl needs some break!
And during this break, it's time to indulge in my latest favorite treat I've been talking about! Long story short,this NEW Oikos has my heart!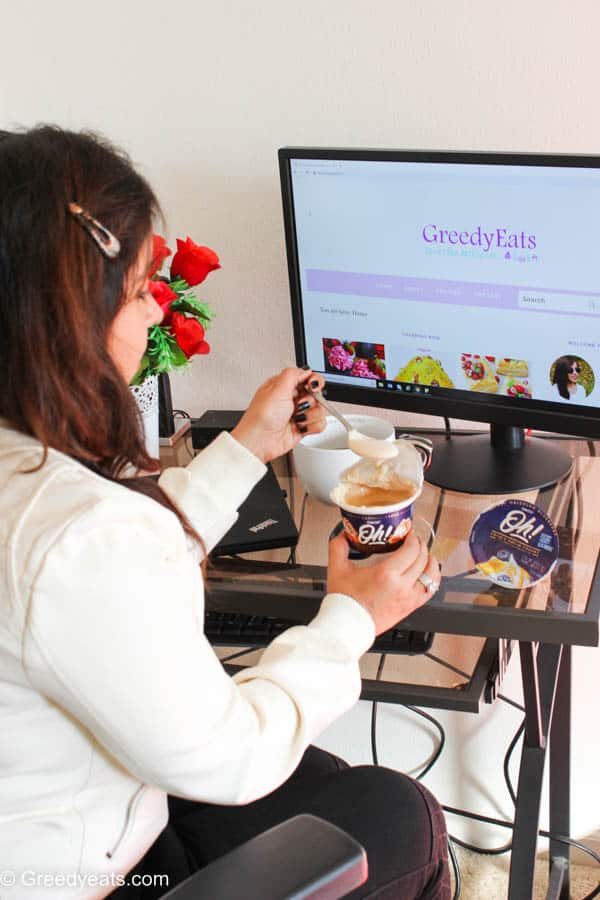 That thick and creamy texture, hyper indulgent caramel sauce at the bottom makes my day from ordinary to extra ordinary! You guys it's made with double the cream versus Oikos Whole Milk yogurt and is the tastiest yogurt ever!
Takes another bite of yogurt!
But my work doesn't stop there! Later in the day, I have to look into some technical stuff of my site. And that stuff is unending! With all that monotony, thank goodness I have NEW Oikos Oh! Double Cream yogurt by my side!
Okay, gotta pen it down.
These were the last cups remaining.
Headed out to shop some more! Talk soon! xo