Hi, it's my absolute pleasure to welcome you to Greedy Eats, my Internet kitchen. Come on in, sip some tea, have a muffin along while we chit chat about me and my kitchen blog!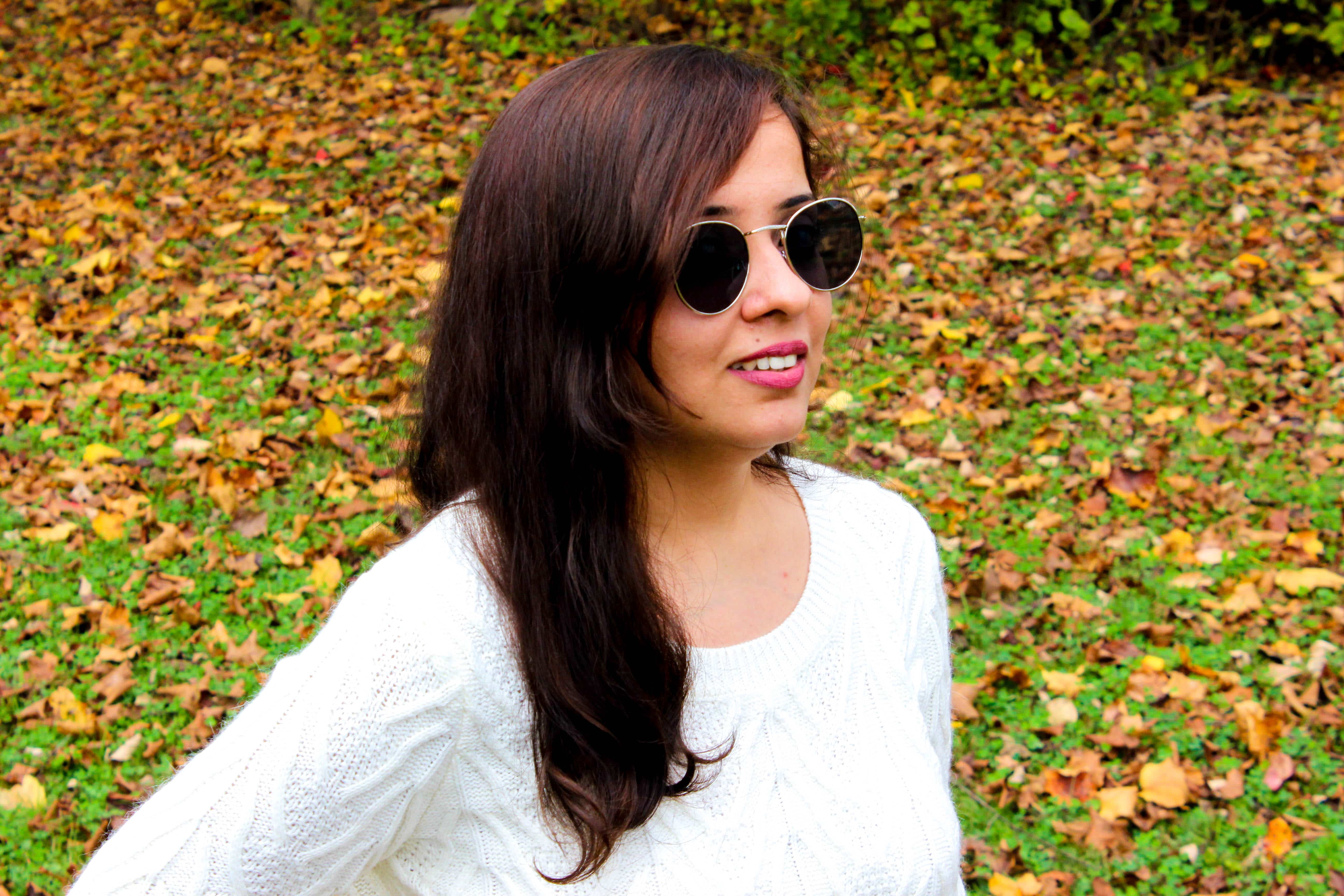 I'm Neha. I am a food enthusiast. I love everything good food. Yeah! I meant good food. 😉 More specifically food that appeals with its appearance and aroma, also desserts that spell drool worthy deliciousness and taste heaven. To put it all squarely, I am a savory meal maniac (mostly) and a baking fanatic (MAJORLY). But I do relish cooking wholesome and nutrition rich meals time to time for balancing out the guilty pleasures that we all indulge in.
A Little More About Myself
I am mostly a self taught baker and photographer (still learning, so bear with my photos), internet taught cook, recipe developer, techie and writer at Greedy Eats. I am also a mad kitchen scientist most days and a great dirty dishes waiver.
I live in Pittsburgh with my husband Pranay. My favorite pastime (only when I'm not baking) is food photography these days. Some of my other loves are DIY home decors, nail art, oh and also Netflix. I also binge watch bakery shows just like I watched Prison Break, Breaking Bad or Mindhunter. Gosh..how do these words sound? Who am I??
My camera also clicks nature quite often. I enjoy jogging outdoors during summer, peeping leaves during fall and sleeping during winters. My favorite dessert is Lemon Cake on a dark cloudy day, warm orange chocolate fudge on a windy day and strawberry cupcake on a sunny day. Yeah, you get it! I love them all. I can die in peace after having 7 panipuris and 6 13 dahipuris (Indian savory street snack).
I am also a fitness freak. But when it comes to tasting the recipes that I bake, it's altogether a different me. I tend to forget about all the calories I'll have to burn merely from tasting my outputs. I start with tasting all the raw ingredients that I can possibly pass down my lips. This continues throughout the process of baking. Until all my taste receptors are satiated with the flavors that recipe was expected to produce. By the time I cap off baking, I am almost done with my meal too. :I

About Greedy Eats
When I entered my kitchen here in USA for the first time, the only thing to lit my eyes was a huge sized Oven. I knew it in that moment itself, we are gonna be friends for life. Baking ran through my veins faster than ever since then. I learnt photography next (mostly to shoot my bakes), read certain food blogs and kept dreaming about opening one by myself. And here I am. So grateful to pursue my passion as a career!
This blog is an endeavor to document my developed recipes. Also food/desserts that I love to bake and cook. Since my very childhood I had a thing for lovely looking and palatable food. I was an extremely picky eater as my mum tells. Also used to vomit (sorry!) if forcefully given a thing to eat that I did not fancy. Now after growing up, I sheepishly deny all of it. :I :I :I
Okay! Back to the point. As I grew up, my inclination towards cooking baking grew big with me. And all of my inspiration comes from experimenting with pantry ingredients and intermixing flavors. Commingling herbs and spices to bring out new flavors. Taking inspiration from several baking shows and cookbooks, travelling and enjoying desserts at every new place possible. My mind's eye also benefit from the lord of all brains out there, Mr. Internet!
What is Greedy Eats Going to Serve You
Here at Greedy Eats, I aim at reader's absolute delight and ability to bake and cook like a pro. I want each and everyone of us to relish the pleasure of homemade delectable desserts and treats. And grow together playing with pantry ingredients. Pass me the butter please!
All my blog recipes are detailed, simplified, approachable and stuffed with chunks of tips and tricks to guide you throughout the process. You can expect to find a tidbit of everything here- healthy recipes, also calories laden ones, authentic recipes, fusion some days, classic ones, also fancy at times but majorly desserts. And to balance out all the sugar, we will also make savory snacks, under 30 minute recipes, salads, smoothies, oh and mocktails(ha! you caught me) time to time.
I will upload all the recipes on each post as three size servings: small size, medium and standard size recipe. So that you can refer the one that befits you. All the power to you!
I hope the simplicity and apparency of my blog recipes delight you and make your baking/cooking experience memorable.