Homemade strawberry cake pops made from scratch! Ditch those box mixes and canned frostings. From scratch cake pops taste about a million times better!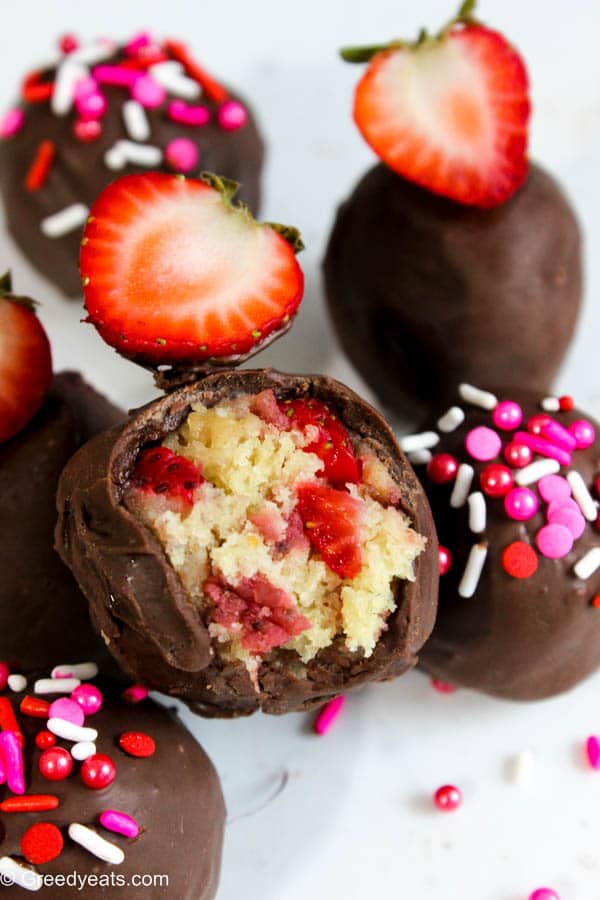 It's a no brainer that store bought crap can never beat homemade baked goods. All the love, care and effort that goes in making every single cake pop makes them taste even more good! But the homemade cake pop recipe I am sharing today is next level G-O-O-D!!
Why so much bragging, you'd ask?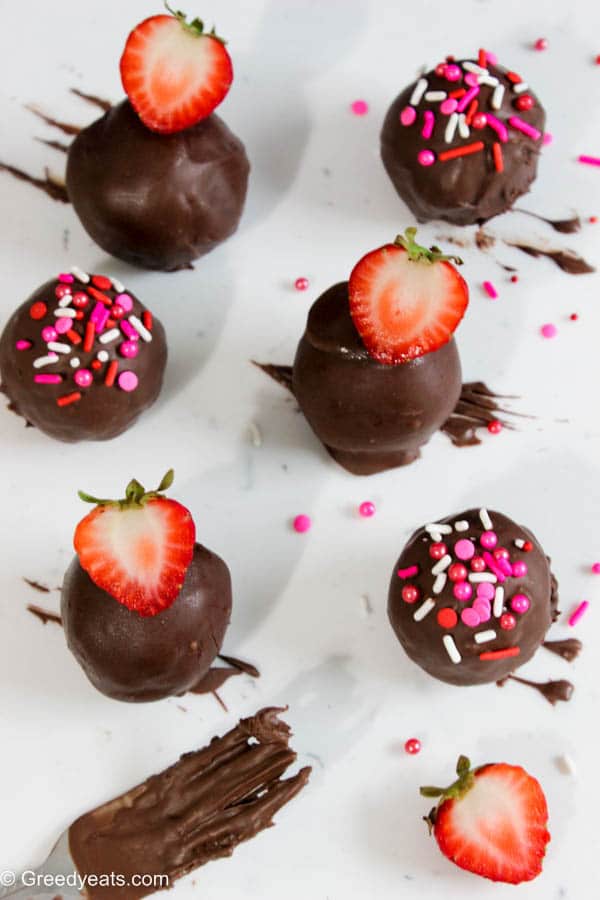 Well it's coz I have eliminated a major problem we all encounter while making cake pops! Sweetness!!!
Now don't get me wrong. I love my cake pops sweet. I am talking about those cavity and diabetes causing "shugary" cake pops with the first bite! You see there is already a lot of sugar in the base of your cake and frosting. Popping these guys in more chocolate makes them even sweeter.
I used fresh strawberries in my cake pops to offset that sugar and give them a fresh fruity flavor. Also strawberry+chocolate! ♥♥♥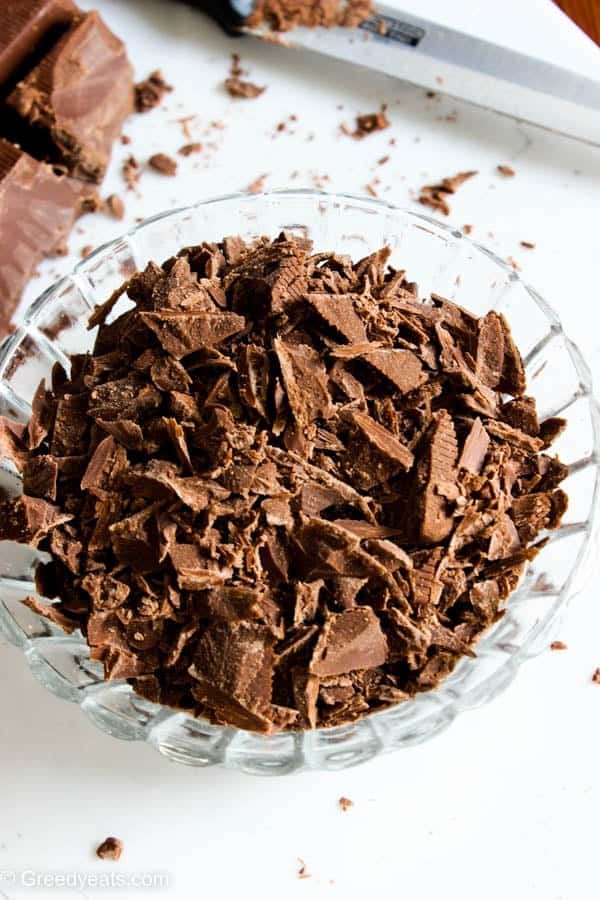 Using a dark/semi-sweet chocolate also helps in cutting that sweetness. I Love dark chocolate on its own, so always keep it in my pantry. But they are super expensive if you are making a big batch. My recipe makes about 7-8 cake pops. You can easily incorporate good quality chocolate here.
Although almond bark, white chocolate or even candy melts work just fine for the coating.
Strawberry cake pops process
They are so fun and easy to put together. And if you have left over cake on hand, you are gold! I used my strawberry swirled bundt cake recipe for these cake pops. You can use any vanilla cake as a base as long as it isn't too moist.
We need a perfect ratio of frosting and cake to make perfect cake pops. Too much frosting will turn our cake pops soggy and too little will make them dry and crumbly. Not good for binding!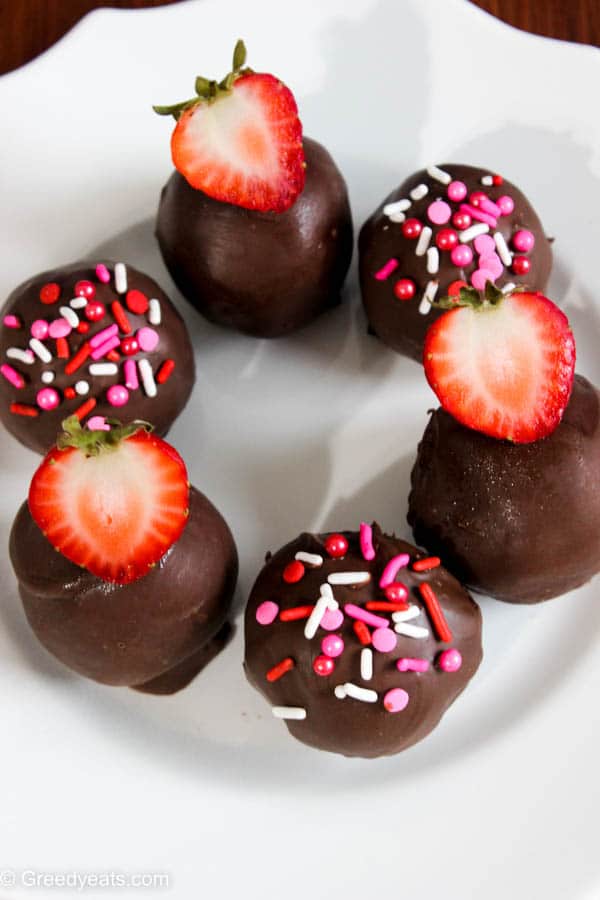 Okay, for times when you don't have a cake base on hand, to make these strawberry cake pops we will-
Make a vanilla/strawberry swirled cake
Make vanilla frosting
Mix the crumbled cake into frosting
Roll into balls, adding fresh strawberry chunks
Chill the balls
Dip in chocolate
And pop in our MOUTHS!
How to make chocolate thinner for cake pops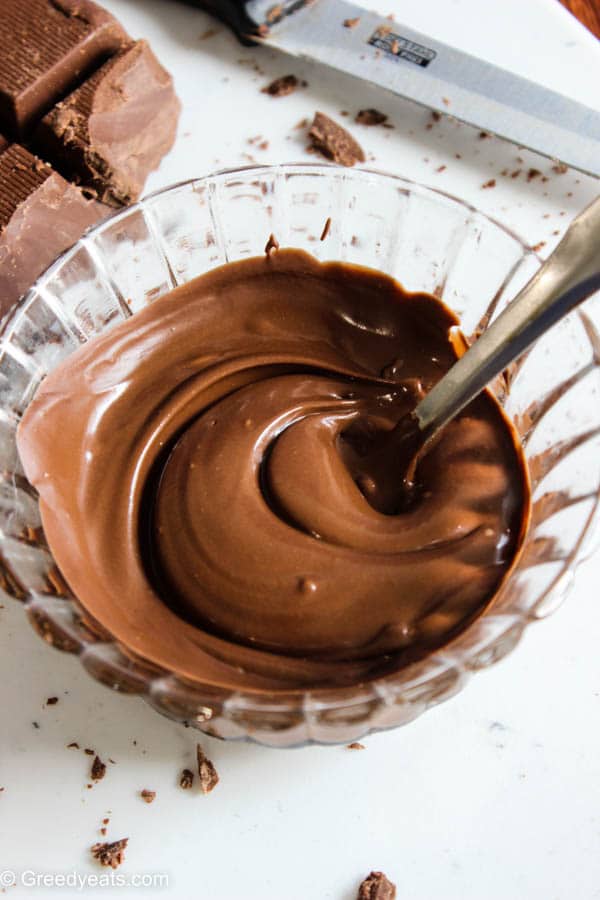 If you find your chocolate in way to thick after melting and you do not want a thick coat of chocolate on your cake pops, this is what you do!
Add about ½-1 teaspoon of oil in your melted chocolate and mix in to combine. This will not only make your chocolate thinner but also adds a great sheen to it! Win win!
You can pop them on a lollipop stick or leave on their own. But remember to chill them first if wanting to eat them from a stick!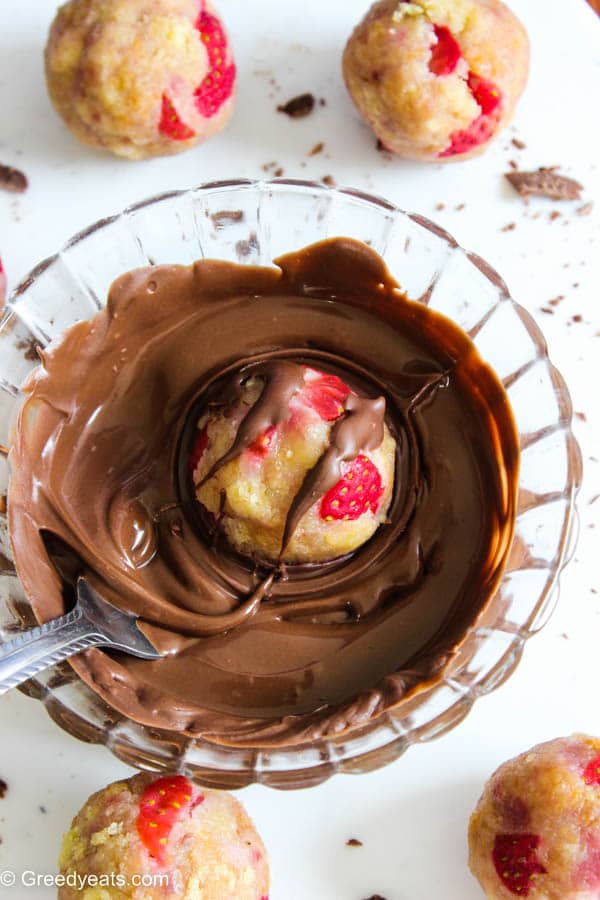 How long do cake pops need to chill?
Cake pops need to be super chilled before coating them with chocolate. Else they might break during the process of coating. Keeping them in the refrigerator for about 1 ½ hours or about half an hour in the freezer to set does the trick.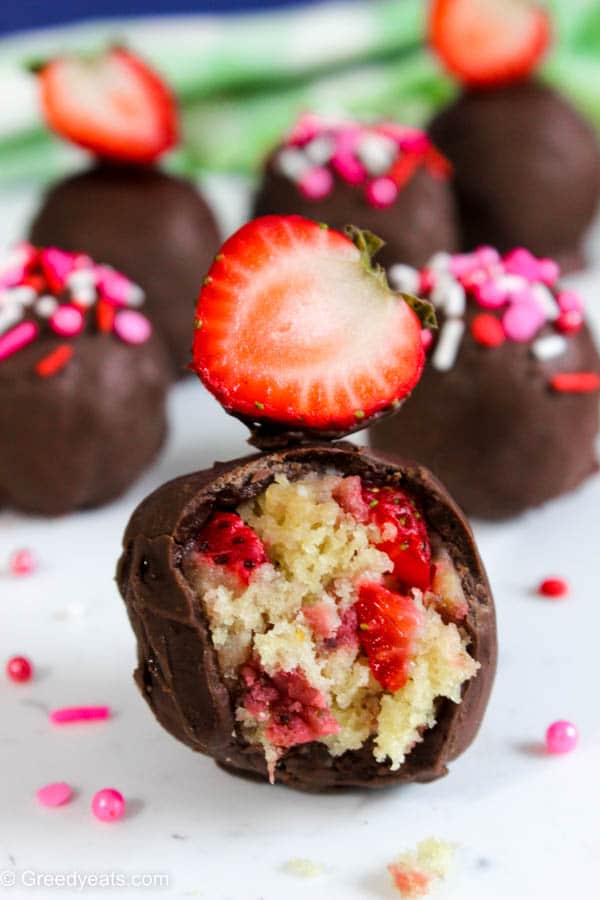 If you keep these simple tips on top of your mind, cake pops are the easiest dessert to make! Even easier to pop in your mouth!
Recipe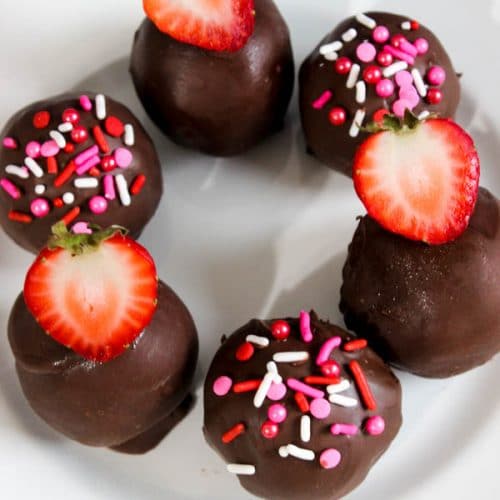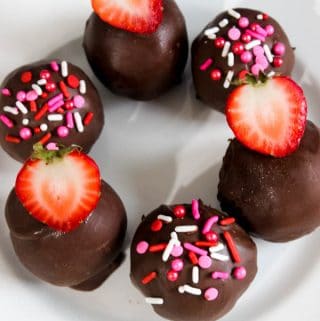 Strawberry cake pops
Homemade strawberry cake pops made from scratch! Ditch those box mixes and canned frostings, from scratch cake pops taste about a million times better!
Print
Pin
Rate
Ingredients
1 Cup

Crumbled cake

3-4

Fresh Strawberries (chunk)

Sprinkles and strawberry slices to decorate (optional)
For the vanilla buttercream frosting
1 tablespoon

Butter

3 ½ to 4 Tbsp

Confectioners' Sugar

½ tsp

Milk

½ tsp

Vanilla Extract
Chocolate/chocolate bark/candy melts to coat your cake pops
Instructions
For the frosting:

1. In a small bowl beat butter for a minute. Add sugar, milk and vanilla and beat until creamy and light.

For cake: I used my vanilla bundt cake recipe

For Cake pops:

1. Add the frosting in crumbled cake. Add strawberry chunks and roll into balls.

2. I kept my cake chunks slightly bigger. I don't like mushy pops. I suggest you do it too. Just take care not to keep them too big.

3. Chill them for about 1 ½ hour in refrigerator.

4. Now melt your chocolate. Dip cake pops in the chocolate using a fork, take them out and gently tap the fork on the edge of chocolate bowl to shake off the excess.

5. Top with a strawberry slice or sprinkles while the chocolate isn't set yet. Enjoy!
Nutrition
This frosting recipe is adapted from Martha Stewart's simple vanilla frosting