Soft and buttery Cranberry Coffee Cake with fresh cranberries. This coffee crumb cake is a perfect balance of tart, sweet and a slight crunch from pecans!
Try my High rising Pumpkin Muffins next!
More sweet and easy Breakfast recipes for you!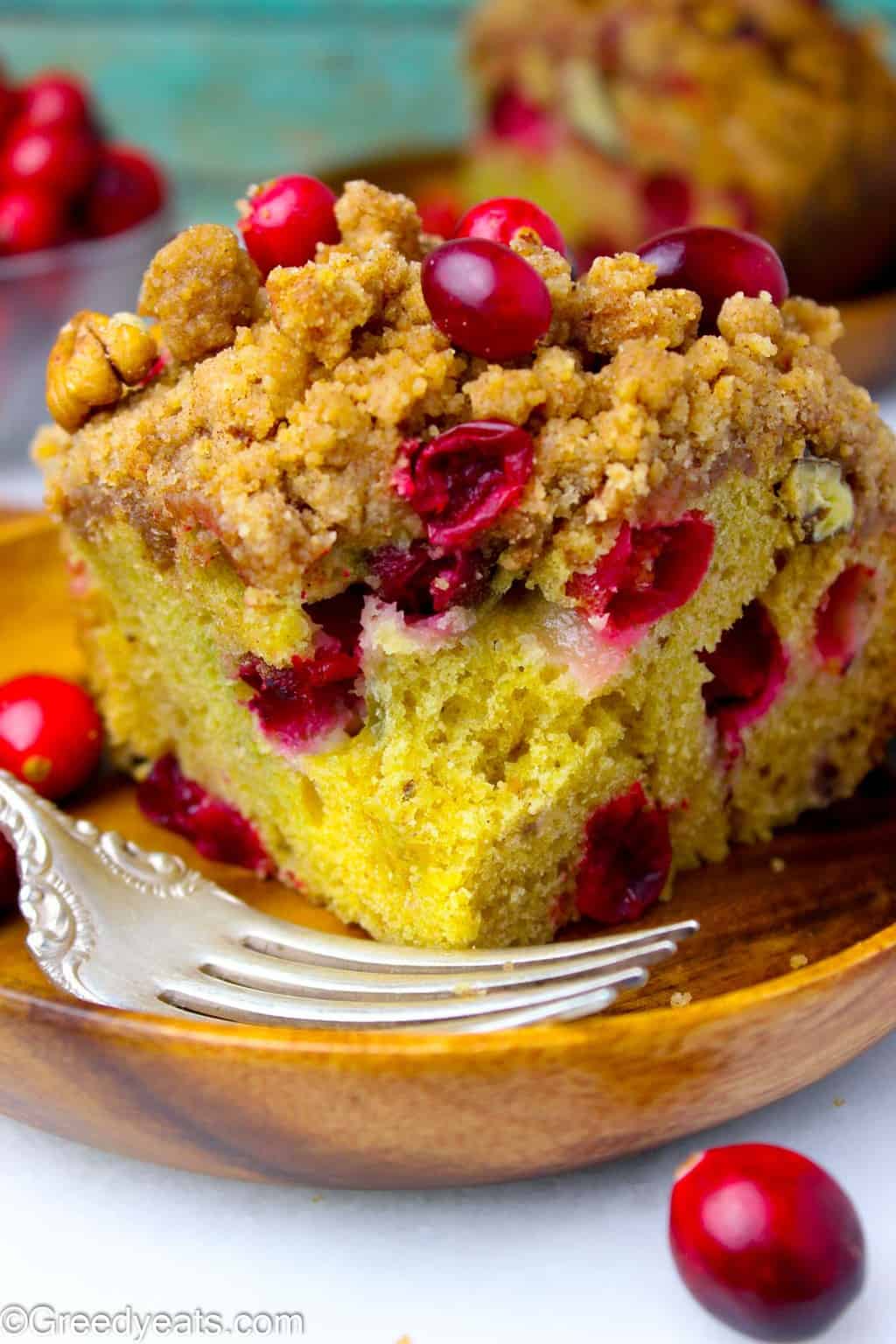 What is your favorite Thanksgiving Breakfast? Does it involve pumpkins? Apple cinnamon rolls? Healthy muffins?? Pecan pie bundt cake??? I am not judging!
My Holiday Breakfast recipes most certainly include crannies, pecans and a ton of cinnamon streusel topping. And if I can manage to get them all in one treat, heck I am the luckiest girl on planet!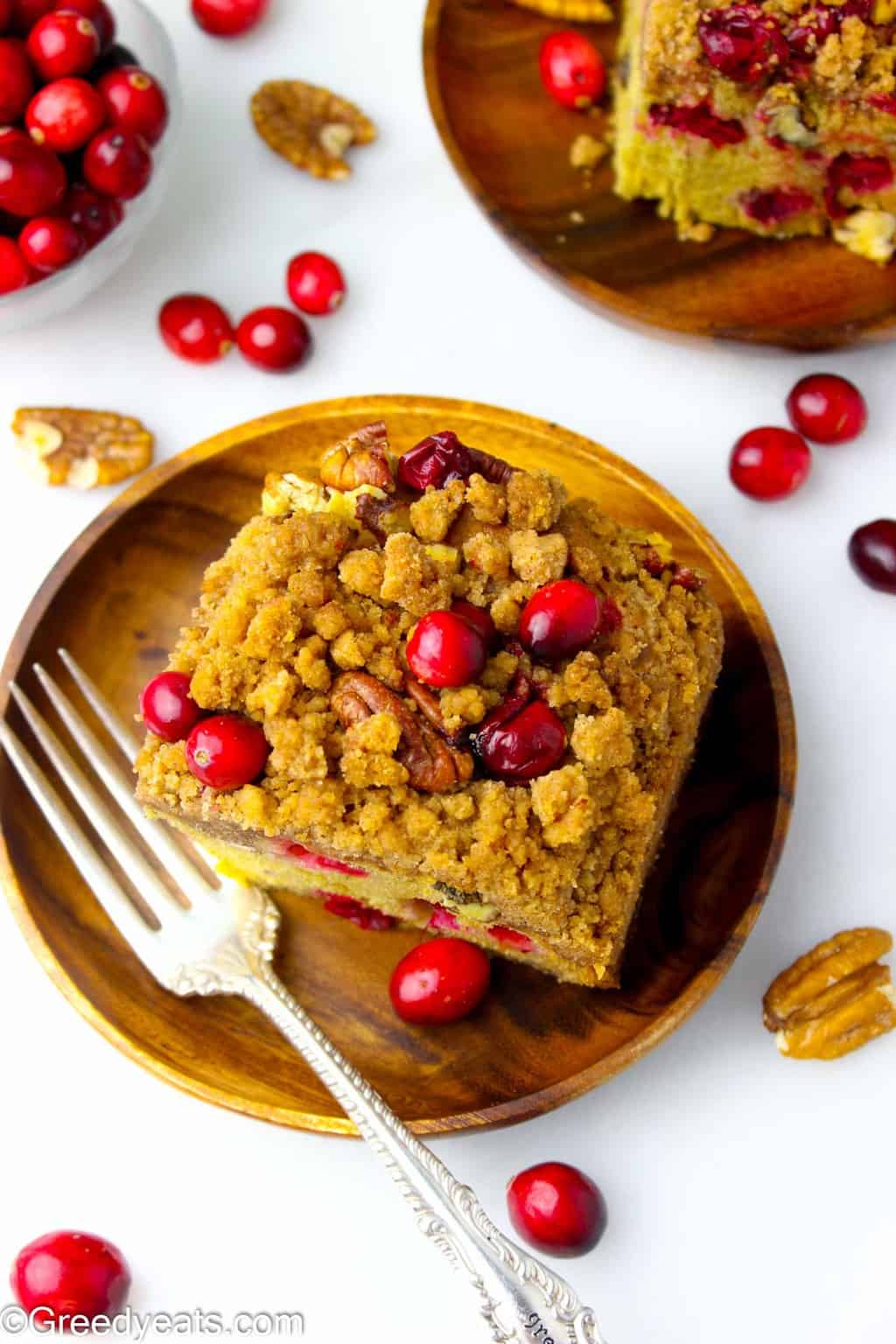 You will want to eat this Best Cranberry Cake everyday till Christmas. Yep, it is that good! Between the soft and buttery crumb and sweet cinnamon streusel, you will fall for fresh tart crannies and toasty pecans through out the cake.
And super easy to make too! Lets see what we will need!
Cranberry Coffee Cake ingredients:
Butter: Always use room temp butter for this recipe. It will help in making a soft and perfectly risen cake.
Sugar: To sweeten the cake
Egg: For binding and lifting the cake. Remember to take the egg out at least 30 minutes before you plan to make your batter. Or place egg in warm water for 5 minutes to speed up this process! 😉
Flour: I have used all purpose flour, if you desire you may replace half of apf with white whole wheat flour.
Leaveners: We will need both baking powder ans baking soda in this buttermilk coffee cake recipe.
Vanilla and salt: Vanilla for flavoring the cake and salt is used in the batter to balance sweetness and enhance flavor profile of the cake.
Buttermilk: Both homemade or store bought are fine for this cake.
Orange zest: You will require zest of 2 oranges.
Fresh cranberries and pecans: Use pecan halves and whole cranberries for your cake to look like the pictures.
For the Cinnamon Crumb Topping: We need more butter, flour brown sugar, cinnamon and a little salt
How to make Cinnamon Coffee Cake:
We will begin by creaming butter and sugar till pale and fluffy
Next goes in egg, zest and vanilla.
Then sift in all our dry ingredients along with nuts and fresh whole cranberries
And pour buttermilk in. Fold everything to form the batter.
Prepare the crumb topping by mixing all the topping ingredients into melted butter, pour over cake batter and bake!
Breakfasts can't get any easier and any more festive than this! One bowl, simple ingredients and a huge appetite is all you need to bake this beauty!
And look how perfect the interior looks!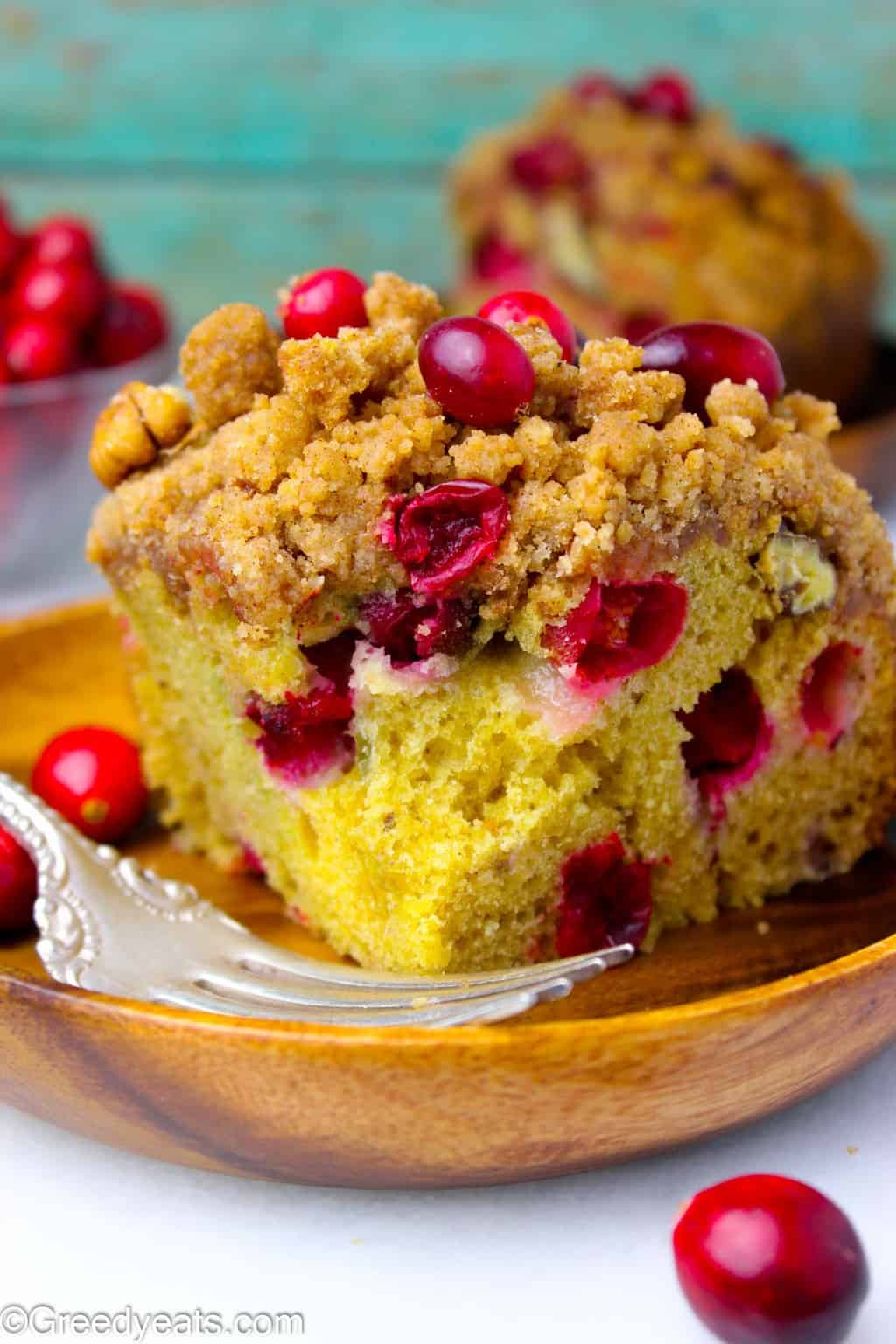 Try this Cranberry Orange Coffee Cake and tag me in your gorgeous clicks. Seeing your pictures makes me so happy!!!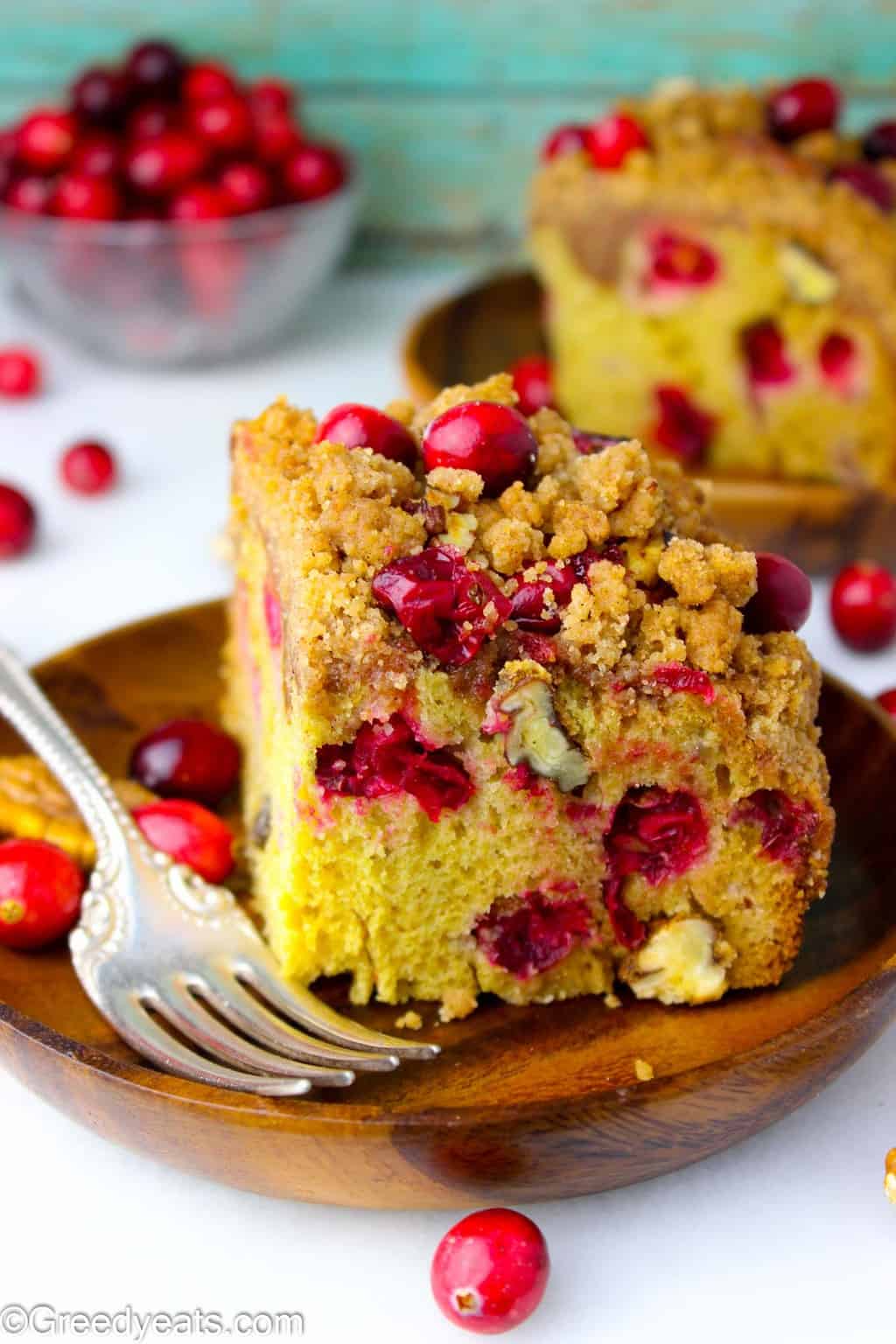 More fall Breakfast ideas for you!
Mini Cinnamon Monkey Bread from scratch