Easy and Healthy Breakfast Muffins that aren't loaded with refined flour, sugar and fats, but taste every bit as yummy! One will keep you full all morning.
You need to check out all other Muffin Recipes here! Also, Check out all other Sweet Breakfast Recipes from Greedy Eats.
These muffins recipes below are filled with wholesome and nutritious ingredients. Some are dotted with nuts, some with fresh fruits and some with a little chocolate.
There is no other way to start your day! You need to try them all.
1. Healthy Chocolate Muffins:
Made with whole wheat, dotted with fresh cherries you just can't stop at one! These muffins bake unbelievably moist and chocolatey with zero refined sugar in the recipe.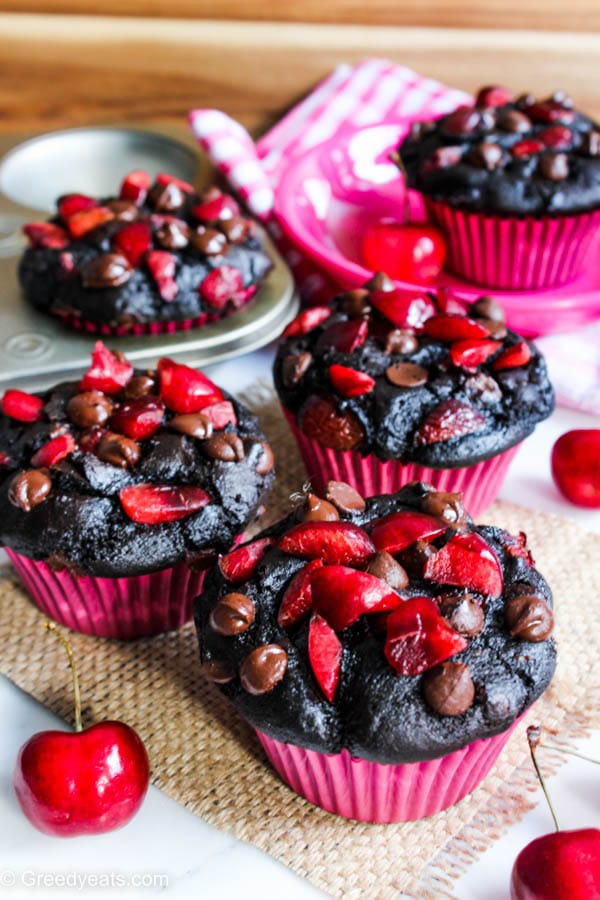 2. Whole wheat orange muffins:
These Healthy muffins bake super fluffy and are a wonderful combination of sweet and tangy with a slight crunch from pistachios. Oh these can surely take some white choc-chips. No?

3. Banana zucchini blender muffins:
For times when you are not in mood to whisk or beat muffin batter. Blend it all and form this batter to bake the most amazing Oatmeal blender muffins. They are free from flour, refined sugar and bad fats!

4. Raspberry Banana Muffins:
If you are to try just one muffin recipe today, choose this one. Low in calories, incredible to taste, these muffins have set the bars very high for other healthy banana muffins out there!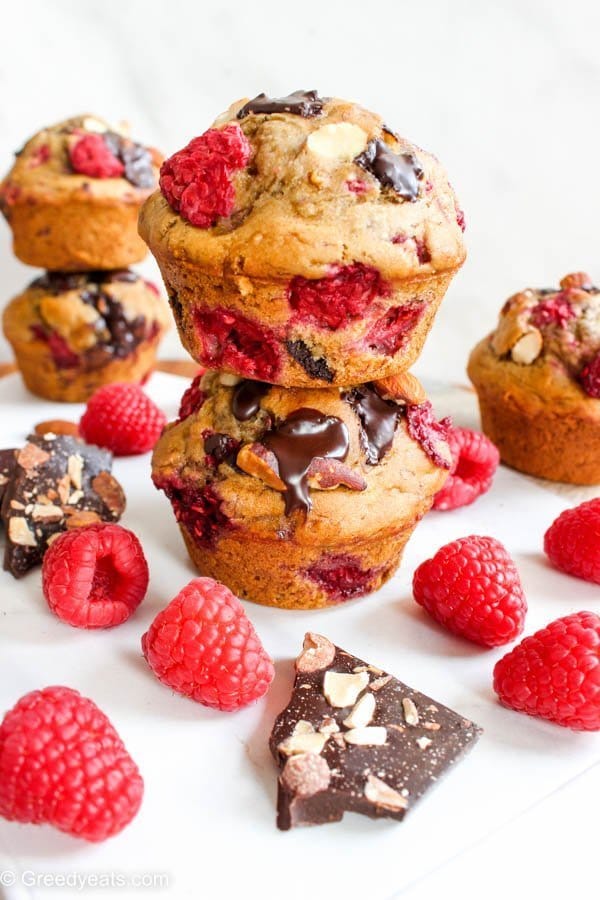 5.Walnut Choc-chip muffins:
Filled with the goodness of walnuts and a hint of coffee flavor, these Chocolate Chip Muffins bake super light and tall!

6. Healthy Banana Muffins:
I add raisins, walnuts and oats to my Banana muffins to give them a healthy kick. They taste just like a Healthy Moist Banana Bread!
7. Pumpkin Chocolate Chip Muffins:
If you are looking to use that can of Pumpkin up, these Pumpkin Applesauce Muffins are the way to go!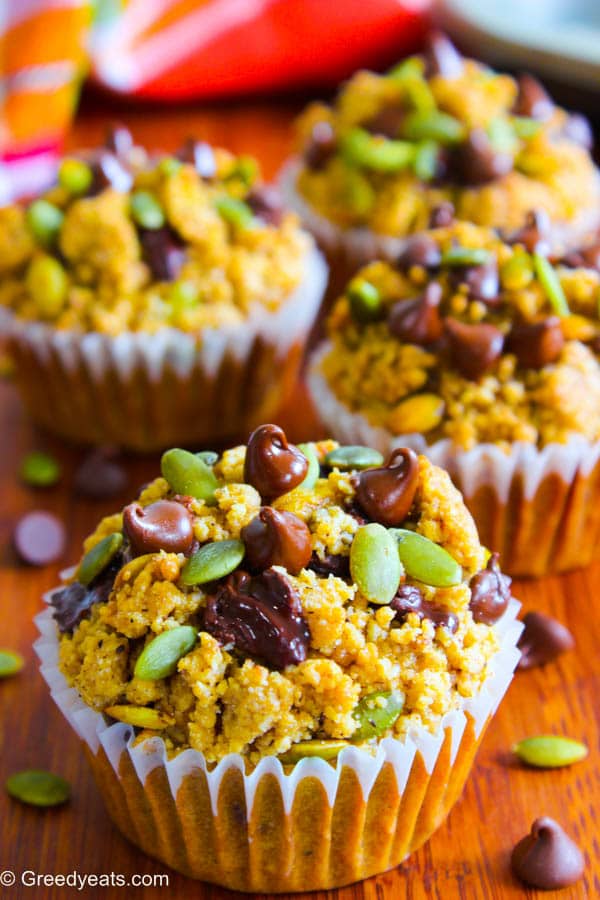 8. Banana Chocolate Muffins:
These are the softest and chocolat-iest muffins that you will ever taste! My favorite Breakfast Muffins of the lot.

I truly hope my Healthy Breakfast Muffins round up excite you to bake up some muffins, first thing tomorrow morning!
More Breakfast Recipes for you
Healthy Oats Bars (accidentally vegan)
Healthy Strawberry Cookie Cups
If you liked this recipe give it a star review. Also, tell me in the comments below, how did this turn out for you! And don't forget to share your creations with me on Instagram at #greedyeatsblog Also follow me on Pinterest and Facebook!