Topped with fresh fruits, light and refreshing, frosted with lemon cream cheese frosting, these patriotic mini fruit pizza sugar cookies are a must bake this summer!
But if you are more iced sugar cookie person than frosted one, you need to chek my easy iced rose cookie tutorial!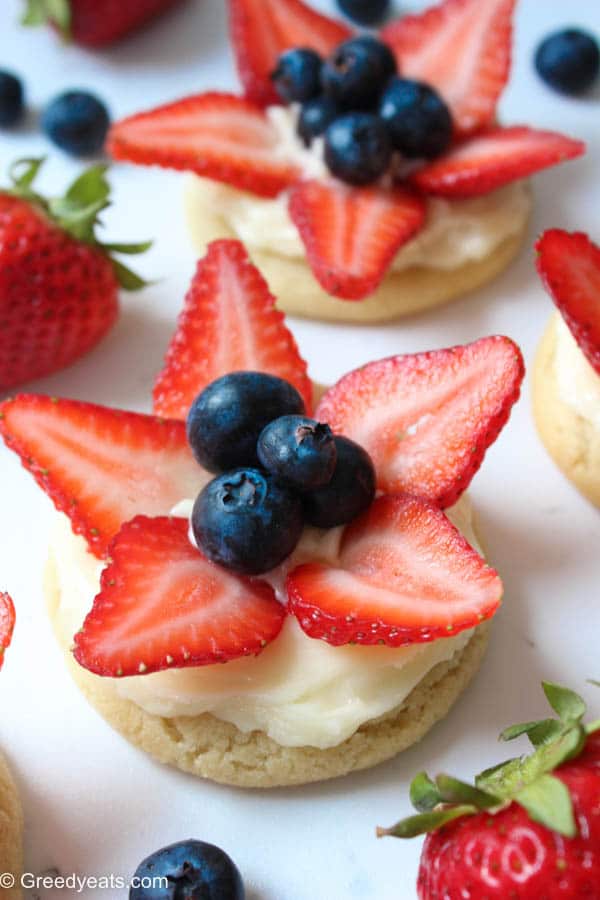 If you have never made homemade mini fruit pizza cookies before, go grab some fresh fruit. Like, right now! Soften that block of cream cheese (also some butter ;)). And get ready to bake some mini pizza cookies….